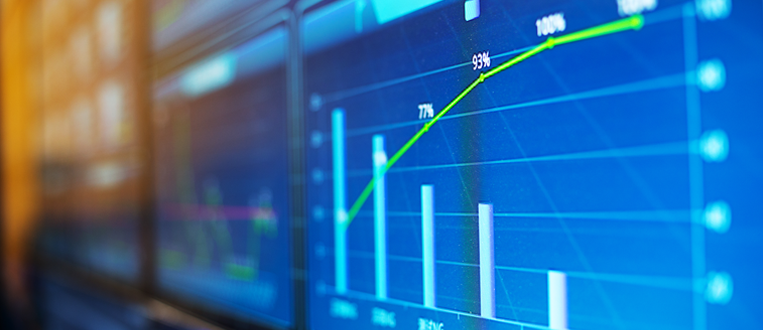 I find that every so often it is good to step back and think about the current state of manufacturing in the broadest sense. We all see bits and pieces as part of our daily work with manufacturers across the country and from reading the news, but sometimes it can be difficult to put all those puzzle pieces into the whole.
This is the day I break out my trusty old charts and graphs and data points to try and work some augury on where we may be headed.
Overall, most indicators show the manufacturing landscape slowing. Whether the slowdown is a temporary aberration (we saw similar patterns in 2016, for example) remains to be seen. The current data does, of course, reflect some large OEMs (GM and Boeing, in particular) slowing production, the trade dispute with China, and an economic slowdown globally, concurrent with the one we're experiencing here.
Manufacturers have been cautious, and investment by manufacturers has decelerated over the past few quarters. CEO confidence, as measured by the Conference Board and the National Center for the Middle Market, point toward lower confidence about the strength of demand that drives spending decisions, which in turn also impacts productivity.
We saw some bounce back beginning in late 2009 as the U.S. economy rebounded from the Great Recession. Since then, employment, productivity, industrial production, new orders, capacity utilization and the growth in real output have been basically flat for the last 5 to 6 years.
The Institute for Supply Management (ISM) Manufacturing Purchasing Manager's Index (PMI) has been below 50 for the past 5 months. As seen below, the Manufacturing PMI dropped in 2016, but then things returned to the previous trend relatively quickly. It is unclear if that is a temporary aberration or something more systemic.
Interestingly, while the general picture for manufacturers has been flat, manufacturers continue to report job openings, but that has shown recent signs of slowing as well. In November 2019 (the most recent data), there were roughly 388,000 job openings in manufacturing compared with 477,000 in October. However, layoffs and discharges remain flat. The drop in job openings may reflect companies being unable to find folks with the right set of skills, lowered expectations for the future and investment in advanced manufacturing technologies.
Looking at the broader economy, the Conference Board's Leading Economic Index has shown robust strength but has more recently begun to slow and flatten while economic uncertainty has been increasing. Economic uncertainty ebbs and flows based on many things, but it also drives decisions about whether companies will decide to invest and grow their business. If companies are uncertain, they sit on the sidelines waiting for things to settle down.
So, what does 2020 have in store? My take on 2020 is one of cautious optimism. Some of the trade deals may reignite growth in manufacturing here and globally. The passage of these deals may also decrease economic uncertainty. On a positive note, the passage of the United States-Mexico-Canada Agreement (USMCA, the update to the North American Free Trade Agreement, or NAFTA) and the phase one agreement with China may make for a more positive outlook. In addition, if advanced manufacturing technologies gain a foothold broadly in manufacturing, we may see a return to growth. If the hype and promise of advanced manufacturing technologies is real and leads to widespread adoption, then we should see productivity pick up as well as the other indicators. Only time will tell.