EXPAND & EXCEL: WOMEN SHAPING THE INDUSTRY
 Join PNDC for an international half-day virtual event bringing together the Leading Ladies of the Defense industry and beyond, for professional development and networking.  Join us to hear from female leaders (and also some male allies!) across the industry, to ensure you have the knowledge, skills and network to thrive in – or transition to – the Defense industry.
Our speaker line-up features both SMEs and Fortune 500 companies, including Insitu, Raytheon, Northrop Grumman, BAE Systems, Meggitt and Rolls-Royce Defense.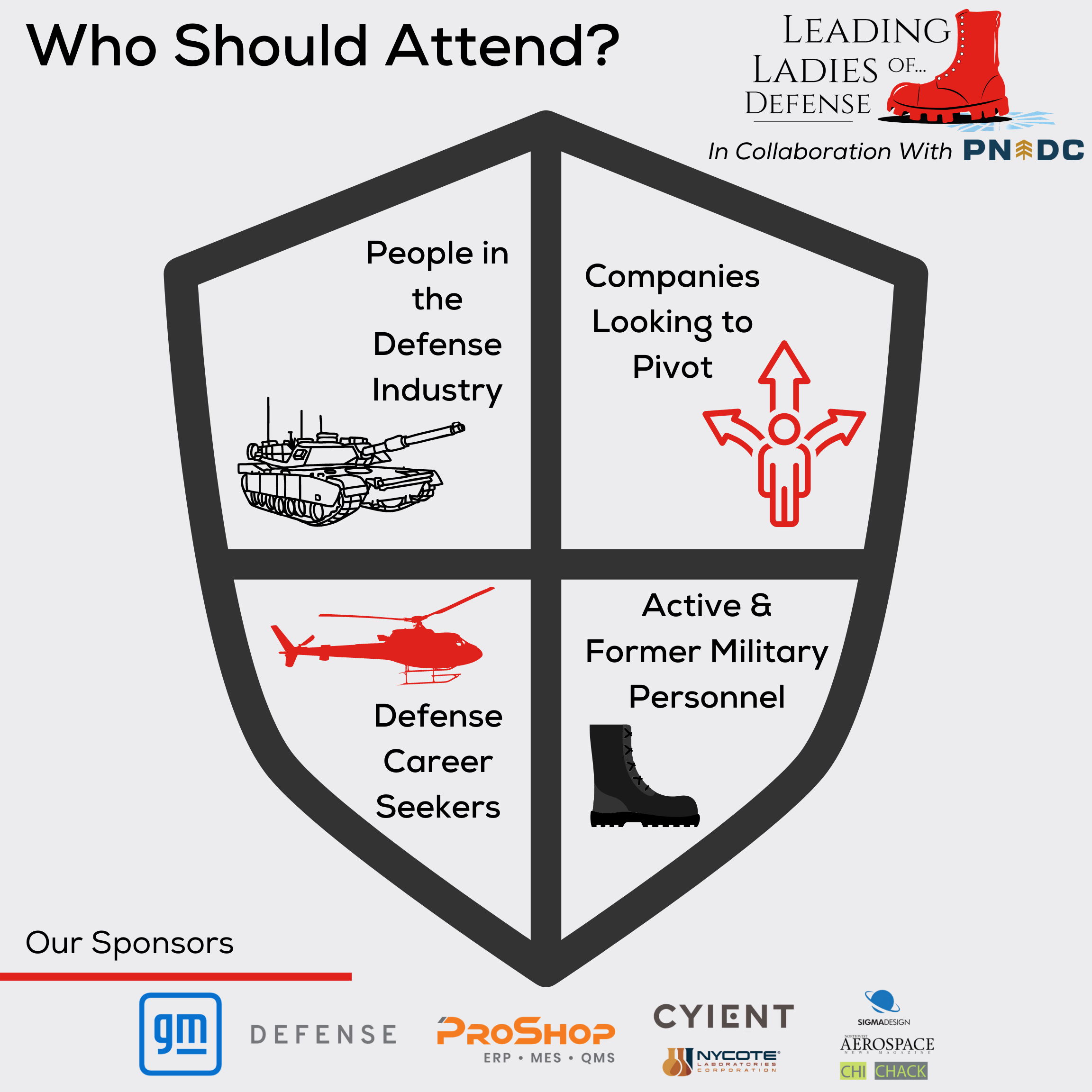 LEARN MORE AND REGISTER